Here's what people are saying about us
Thank you for creating a product that is both safe and effective. I feel good letting my children apply the Hawaiian Jungle Shield because I know the ingredients are not harmful to them. My husband always says I smell good when I wear it. You have created a powerful solution that is safe and smells pleasant. There is no other product for our family. Many sincere thanks!
Dr. Melinda M, MD
I travel all over the world and Second Skin has proven to serve my needs in a safe and non-toxic manner: not just in Hawaii, but also Indonesia, Bali, Thailand, Singapore, Nepal and India. It is a real blessing to use these products without having to give up my peace of mind. It really works and helps soothe my muscles and skin during those times I get too much stress as well. 
Eagle
Thank you for our Second Skin Jungle Shield. There is no other product I would use on my family to protect them from the outdoors. It smells great, it works perfectly, it's organic and non-gmo and does not contain any harmful chemicals. I highly recommend Second Skin to all families.
Tessa L.
My sister bought me a bottle of your Jungle Shield for my trip to Belize. It worked wonders! I have been hooked ever since. Looking forward to trying the Solid Gold Salve. Thanks.
Jessica O.
As a busy Nurse Midwife and mother of 2 young kids, I feel really good about using the Hawaiian Jungle Shield when we go for a hike or play outside. Being a health practitioner and environmentalist, I can trust that this company only uses the highest quality ingredients and integrity in their manufacturing practices.
A.G. APNM
We use Second Skin Organics every day during the summer months in Washington. Our son has autism and is extremely sensitive to any chemicals, so you can imagine the relief when we found your product through our Naturopath.
We will use nothing else for our family and will continue to have your product shipped to us as often as needed. Thank you for coming up with such and amazing natural product that we can feel great about using with our child. We recommend it to everyone.
Heather J
Our tour guides and guests are pleased that Second Skin Organics Hawaiian Jungle Shield is a safe, effective, non-toxic, locally-made, AND environmentally responsible alternative that we are happy to sell at our gift shop. Everyone loves it!
Director at Allerton Gardens
National Tropical Botanical Gardens, Kauai, Hawaii
My husband and I have been using Second Skin for years now and we love it. It's nice to be able to use a product that is not harmful to our bodies or the environment. Second Skin Organics Hawaiian Jungle Shield is safe and effective, and I recommend it to everyone.
Amy W. Koloa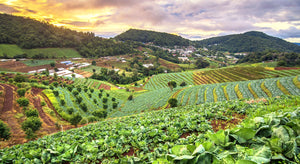 Second Skin Organics is on a Mission to create Sustainable Organic Solutions using Pure Plant Extracts, from our Farms to your Family.
Sustainably Farmed
Subheading
Second Skin Organics is 100% COMMITTED to Sourcing and Growing the Purest Plant Extracts available on the market today. The Main Headquarters are located on our 5-acre Sustainable Organic Permaculture Farm on the Island of Kaua'i Hawai'i .

Purity + Potency
Subheading
Our Purity and Potency standards are unsurpassed. ONLY Certified Organic and Non-GMO Ingredients are allowed in Our Products. We take a Wholistic approach to all Farming and Manufacturing processes and do not support the use of genetic modification, pesticides, herbicides or synthetic preservatives of any kind. 
Ethically Made
Subheading
Second Skin Organics was Founded in 2014 by Raven Ea out of the pure necessity for her personal use. She organically grew all the Hawaiian extracts, hand mixed and manufactured Hawaiian Jungle Shield in small batches on her farm and shipped direct to your door. We have since partnered with Farmers all around the World and are proud to affiliate ourselves with companies that align with our core beliefs.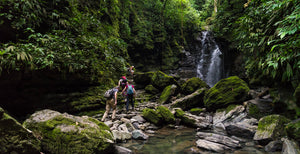 We are here to provide Solutions.
Here at Second Skin Organics we have partnered with the top brands in the Holistic and Wellness spaces, to provide you with the best in class products to help improve your lifestyle as a conscious consumer. 

Let us help you promote your brand!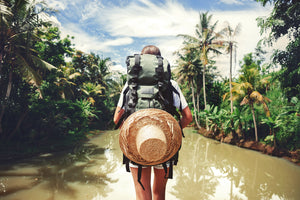 Freedom. Joy. Liberation!

We believe in the power of Affiliate Marketing and peer to peer sharing paving the way of the future and paying people instead of advertising agencies is great for all businesses.