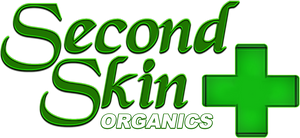 UA MAU KE EA O KA ʻĀINA I KA PONO

THE LIFE OF THE LAND IS PERPETUATED IN RIGHTEOUSNESS
Our Mission
Second Skin Organics is on a Mission is to create sustainable organic solutions by offering safe and effective alternatives to the toxic chemicals that are damaging our bodies, our health, the ecosystem and the planet as a whole.
Our Vision
Second Skin Organics' Vision is to Regrow Hawaii through sustainable organic agricultural practices to help farmers maximize yields and diversify their income by offering an alternative economic opportunity.
It All Began with a Dream ~ What If...
Could Hawai'i ever become a Sustainable AND Organic Exporter of an Agricultural based product?
With the destruction of Kauai's farmland from the Sugar, Pineapple and Papaya days of old, outdated Agricultural practices have left a toxic mess behind.
Don't even get me started on GMO's, RUPs (Restricted Use Pesticides) AND GLYPHOSATE (RoundUp) runoff in Hawaii's streams that children play in.
We believe that Second Skin can Provide Solutions to some very serious problems Humanity faces today.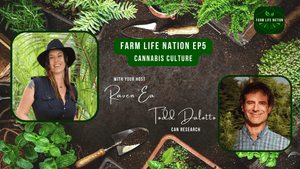 Follow us on Farm Life Nation
How it Started
In 2001, Raven began Propagating Plants for Extracts and Formulating the 'Original' Hawaiian Jungle Shield in a measuring cup in her kitchen.
She was pregnant while raising a 4 year old and was literally getting eaten alive by mosquitoes in the humid and hot farmlands of Kaua'i.
There was no enjoying being outdoors and most of Kauai's beautiful Jungle rainforest, was off limits unless completely covered from head to toe.
Through creating this formulation, Raven was given her FREEDOM. The Freedom to enjoy farming and being outdoors for extended periods of time, without a second thought of the now invisible little monsters that had previously ruled her existence.
Malama A'ina
We are very excited to announce that we have brought manufacturing home to the Island of Kaua'i.
Although we attempted to move to contract manufacturing on the mainland, we just cannot allow another company to make an inferior product for our customers.
Second Skin Organics has and always will be, a company built on the ethical standards of purity and potency when it comes to our product lines.
"Thank You to each and EVERY SINGLE ONE of you for sending us Testimonials and Photos from around the Globe and giving Second Skin Organics 5 Star Ratings on our Facebook page, IT LITERALLY means the World to us! "
Raven Ea & Robert Brown
Second Skin Organics ~ Kaua'i, Hawai'i
LOOKING TO BUY WHOLESALE?
We offer exclusive discounts to retailers when you purchase in bulk