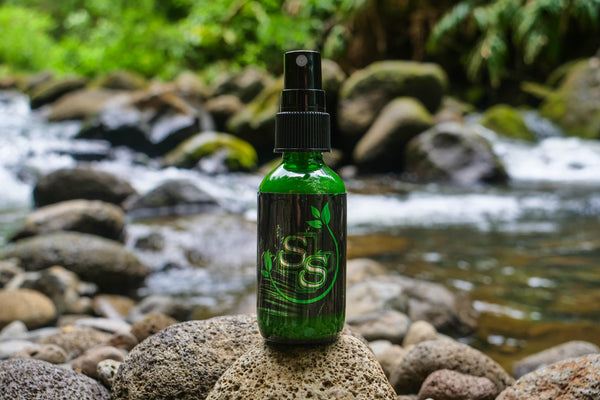 Love our Hawaiian Jungle Shield?
Hate Plastic?
Enjoy your favorite Second Skin Formulation in a 2oz. Green Glass Sprayer.
Ideal for COMING SOON: 16oz. Biodegradable Refill Pouch
Ingredients
*Certified Organic: Hawaii Volcanic Artesian Spring Water, *Organic Neem, *Organic Noni, *Organic Aloe, *Organic and Non-GMO Soy, Golden Jojoba, *Organic Lemon Eucalyptus, *Organic Vegetable Glycerine, *Organic Lemongrass, *Organic Lavender, Lime, Ylang Ylang
How to Use
Shipping Options
We currently ship U.S only. For international orders please contact us for more details.
We also offer free shipping on our Hawaiian Jungle Shield 6 Pack