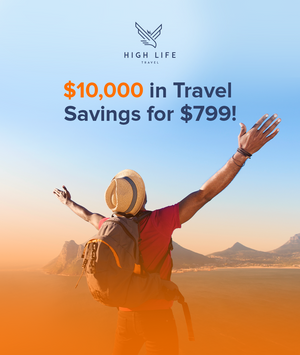 Travel memberships are out—pre-paid travel is in! 
It doesn't make sense to pay for something monthly or annually that you rarely use.
Pre-pay for your travel savings and use them whenever you want! They never expire.
Choose from one of our prepaid travel savings packages and access wholesale travel for as little as 7 cents on the dollar.  Use your savings and enjoy experiences everywhere.
Save Today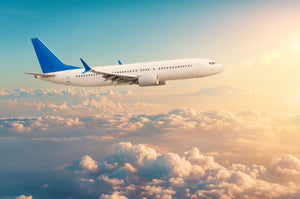 Highlights
Over 800,000 hotels and resorts worldwide
Hotel and resorts at wholesale prices up to 70%
No monthly fees required to access your savings
Save on meeting spaces, car rentals, flights, condo weeks, and cruises
The more you book, the more you save
No blackout dates
$10,000 in travel savings to use anytime
Active & Executive Status for 12 months
Buy Now
What is HLT Prepaid Travel Savings?
The HLT Prepaid Travel Savings packages give our Affiliates and Customers discounts at over 800,000 hotels and resorts worldwide using wholesale travel rates - with no monthly or annual fee to access these savings. The Prepaid Travel Savings packages allow users to prepay $199, $399, $599, or $799 to access $1,500 - $10,000 worth of travel savings. These savings go into each users balance and can be used at any time. 
Is there a membership fee after I select my prepaid travel savings package to book hotels and resorts?
No, this is the most unique part of our program. Unlike other wholesale travel platforms that charge you a monthly or annual fee simply to have access to discounts, we have NO monthly or annual fees to access your discounts. Your prepaid savings balance can be used at any time, and you can repurchase travel savings as you need them. 
Do all the hotels and resorts have the same savings percentage discount?
No, each hotel will be different depending on hotel type, price, and room availability at the time of booking. If a hotel is in high demand due to a convention, concert, event, or in peak season, the hotel discounts will vary based on supply and demand. 
What is the best way to find the best deals on the booking engine?
Use these articles to answer questions that customers have about your products and services. You can use text, links and images and also group articles into categories.
Whats the difference between the PUBLIC PRICE and the HLT Discounted Price?
The public price displayed when you do a city search to book a hotel will be the best online public price that a major booking site would sell that hotel room at. The HLT price is the price you pay after the applied prepaid travel savings are used. The savings simply reduce the price of the hotel stay from retail to wholesale. As long as you have prepaid travel savings in your balance to cover the total available savings, you can take advantage of the full discount.
Example: Assume you have $7,000 in travel savings in your prepaid travel balance and you book a 3 night stay in Las Vegas and the hotel available savings is $300, you would save $300 off the retail public price using your savings balance. Your remaining savings balance after you book would now be $6,700 because you used $300 savings dollars to save on that booking. The remaining $6700 in travel savings would now be available for your future bookings. When you use and save all $7,000 on your hotel and resort bookings, you simply repurchase and reload your savings balance. 
How is it possible to get better prices compared to major booking sites?
The booking engine is very similar to other online travel sites like Priceline, Expedia, Travelocity, and others. These companies are handicapped by the policy of "Rate Parity".  Rate Parity agreements between hotels and online travel agencies prevent them from pricing their rooms below the advertised price offered by the Hotels themselves. High Life Travel is exempt from Rate Parity because we are a closed/private booking engine. Our members-only platform passes the available savings and discounts to our Customers.
Will my prepaid travel savings balance ever expire?
No, your prepaid travel savings balance does not expire. You can use your savings whenever you'd like. 
Can I use my entire balance on one room to book for free?
No, the amount of prepaid travel savings available will depend on the hotel, dates, and how many nights you book. It is NOT POSSIBLE to book a hotel room and get it for free. However, prepaid travel savings can be applied to reduce the price of the hotels from the best public online rate to a lower rate, saving you on every booking.
If I use my prepaid travel savings balance to book travel and then refund my trip, what happens to my prepaid travel savings balance?
Your balance would be refunded to your account as long as the room option booked was refundable. 
Can I make a reservation for someone else?
It is very important to not give you your username or password for others to book using your High Life Travel account. You are allowed to make reservations for yourself, partner, or for immediate family members. Making reservations on behalf of unrelated third parties is not encouraged. 
Are there any discounts on anything other than hotels and resorts?
Yes, as an added value benefit, the booking site provides automatic and unlimited  discounts without having to use your prepaid travel savings on car rentals, flights, daily member deals, group travel and meetings.
After purchasing a prepaid travel savings package, you will be able to save up to 25% off brand name car rental agencies. You will also have access to group travel when you need to book more than 9 rooms (most booking sites only allow you to book up to 9 rooms or less at a time).
Additionally you will have access to the world's largest meeting space booking engine. Next time you need meeting space for your MDC opportunity meeting or training, USE THE MEETINGS tool to help find your perfect place with specially negotiated rates with a single click. These added benefits do not go against and use up your prepaid travel savings balance. The discounts are offered as a perk for being apart of High Life Travel. 
What do the discounts on flights look like?
There aren't many savings at all on flights. Airlines don't offer savings on flights, especially domestically. We offer flights in our booking engine mainly as a convenience. We have a lot of the major airlines available. We recommend searching flights from at least 2-3 booking engines to find the best discount.
If there is a question or problem AFTER a reservation has been made, how is that handled?
The MDC Customer Care team is available at support@mydailychoice.com to assist with accessing your booking engine, or questions about our prepaid travel savings packages. However, a different Customer Service line is in place for any questions related to bookings once they have been made. A reservation confirmation number will be sent via email or text. The receipt confirmation will display a 1-800 number. You can log into your High Life Travel booking engine and click on "My Bookings" for the booking history. You can also click on "My Summary" to use the 24/7 Live Chat to talk to reservations as well.