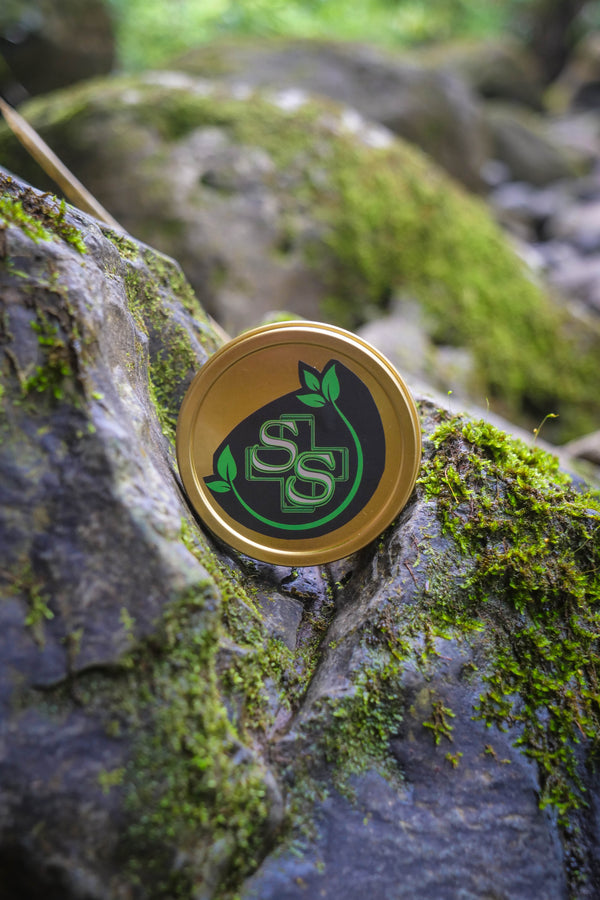 Extra Strength Solid Gold Salve
Extra Strength Solid Gold Salve is the new concentrated version of the Hawaiian Jungle Shield. It was created with the intent to have more staying power on the skin, with the added benefit of being more water resistant.
Ingredients
*Certified Organic: Kaua'i Grown Beeswax, *Organic Neem, *Organic Coconut Oil, *Organic Golden Jojoba, *Organic Castor Oil, and our Second Skin Essential Oil blend.
How to Use
Shipping Options
We currently ship U.S only. For international orders please contact us for more details.
We also offer free shipping on our Hawaiian Jungle Shield 6 Pack